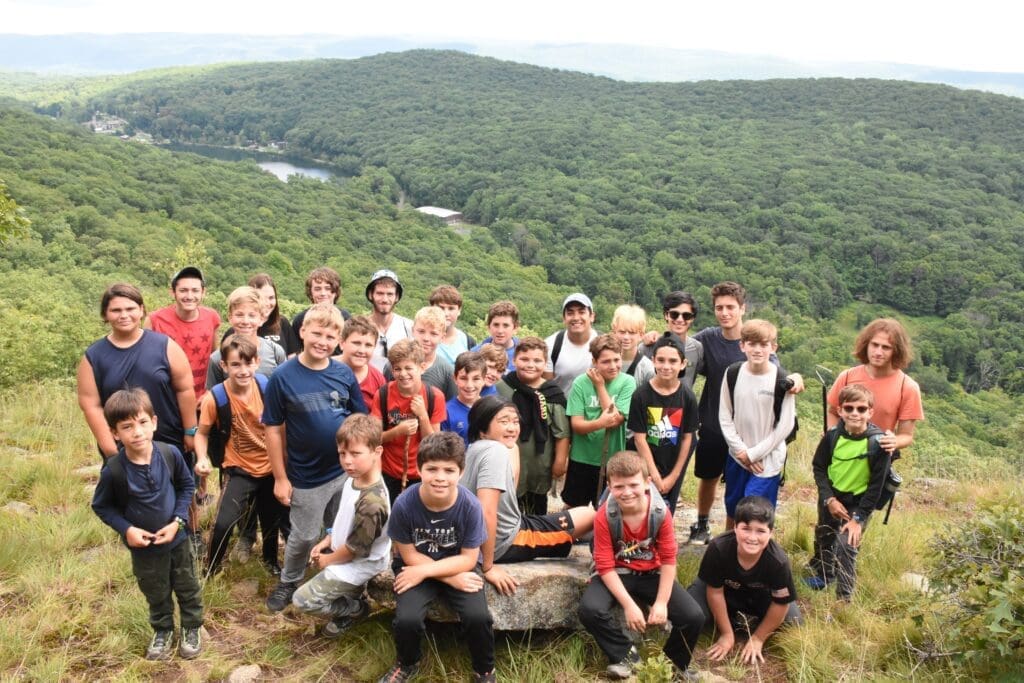 Mainside Boys Weekly Update
This week was one for the books! Between the beautiful hike to Breakneck Overlook and the (candy-filled) birthday bash thrown for our Mainside Division Head Neil, this was one of the most fun-filled weeks we had in camp so far.
However, one thing in particular stood out this week — our overnight! Last night all the boys on Mainside packed their bags, got out their bug spray and hiking boots and hauled themselves up to the top of the valley overlooking SLC. We think this overnight was one of the best we have ever been on in our many years at camp. In order to get everyone excited, we decided to do a Survivor theme for the night! Just before dinner, we gathered all the kids and had a very dramatic team reveal set with tiki-torches, red and blue "buffs" and of course a tribal council meeting. When we got up to the Hinterlands, both teams had to work together in a race to build a fire with the goal of burning through a rope 36 inches in the air. The blue team won by a fraction of a second, in true Survivor style! After the fire building we also had a best smore-making game (everyone won that, obviously) and some camper trivia.
Overnights can be one of the most challenging nights for campers, especially on Mainside. We are so proud of all of the campers for giving this their all and having so much fun in return. We are all a little more tired than usual this morning, but I think we woke up a stronger, more cohesive unit than we were yesterday.
Shabbat Shalom,
Sydney, Unit Supervisor, and the entire team.